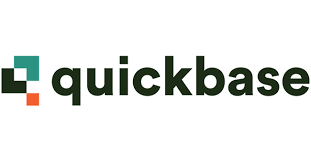 Application Development Platform
A complete platform with a set of tightly integrated capabilities designed to work together.
Talk to us
Want to buy Quickbase Software? Or Interested in training? Call us..
What is Quickbase?
Quickbase is an application development platform that unites business and IT teams by enabling problem solvers of any technical background to work together to safely, securely and sustainably create an ecosystem of applications. Quickbase helps businesses accelerate the continuous innovation of unique processes by enabling citizen development at scale across one common platform.
Quickbase Features
Low-code Development
Quickbase is a powerful and flexible low-code platform that unites business & IT teams to accelerate the continuous innovation of unique processes. It is the only complete platform proven to support citizen development at enterprise scale. Our low-code platform enables teams to continuously improve their most complex business applications without the cost of traditional deployment, maintenance, or development. With Quickbase's low-code development platform, you can:
Maximize the effectiveness of every employee by delivering real-time, actionable insights across systems in in a highly personalized manner
Improve speed and agility by making it easy for everyone to continuously innovate in an application ecosystem on a single platform
Reduce IT complexity & costs by eliminating traditional IT development burdens, bolstering security and standardizing governance on one platform rather than across many applications
Integration & Workflow Orchestration
Quickbase Pipelines enables you to quickly connect data, integrate your systems in real-time, and orchestrate automated workflows using simple business logic, all within one unified platform. Visually orchestrate workflows across your apps and third-party tools using pre-built integration channels or leverage Quickbase's powerful and modern APIs to develop custom extensions the traditional way. Learn more about Quickbase Pipelines.
Continuous Deployment
Achieve the ultimate for continuous deployment: roll out changes in real-time with no downtime for updated applications. With our application lifecycle management sandbox, you can tweak a business app, transform data, and change schema without having to take an application offline.
Extend Data & Processes from Core Business Systems
---
It's difficult to get business data into the hands of those who need it most. Legacy systems can be too fragile to work with or too costly to customize. With Quickbase, you can enable your teams to continuously improve their most complex business applications, without the cost of traditional development, maintenance, or deployment.
Get Real-time, Actionable Insights Into Operations and Processes
---
Maximize the effectiveness of every employee and provide real-time, personalized visibility across your operations so everyone has the insights they need to improve the business every day.
Enterprise-Grade Security and Governance
---
Quickbase has a comprehensive security and regulatory compliance program that meets several industry standards. We have earned some of the strictest compliance certifications and attestations, including SOC 1 / SOC2, HIPAA, EU-US Privacy Shield and DFARS.
Quickbase Solutions Use Case
Create custom solutions that enable your organization to flex and evolve. Gain real-time insights and automate across complex workflows by connecting your people, data and systems.
Process Improvement
Continuously improve the processes at the core of your business with a platform that is as flexible as you need it to be.
Supply Chain
Scale for an even faster-paced future with technology that simplifies, standardizes and automates unique supply chain processes core software platforms can't handle.
CRM & Sales Management
Tailor your customer CRM database in Quickbase and centralize your data, securely integrate with your existing systems, and evolve as you grow.
Human Resources
Improve your workflow, align with company objectives and keep employee data safe with Quickbase's trusted HR platform.
Field Services
Give more power to your field teams. Track client and project information from any location and on any device.
Customer Service
Good data makes for great customer relationships – see how Quickbase's custom database software enhances visibility, streamlines processes and increases response time.
Project Management
We're not a one-size-fits-all tool. Quickbase is a customizable platform to plan, track and report on your projects, any way your team needs to work.
Training Management
Create personalized training management software with Quickbase to access, maintain and manage your training data in one central and secure location.
Which industries use Quickbase?
Quickbase Solution for Industry
Construction
Connect your people with the right information at the right time with Quickbase to stay efficient, competitive, and transparent.
Government
Digitize your public sector software without compromising your transparency, collaboration, and security.
Healthcare
Quickbase provides real-time visibility into your workflow and operations, keeps data secure to ensure compliance and allows you to create custom solutions to fit your unique processes.
Legal
Buy legal software solutions so you can focus on winning cases and making clients happy.
Manufacturing
Achieve operational excellence by getting the right information to the right people at the right time.
Professional Services
Take command of your engagements. You own this.
Real Estate
Keep your leads and listings as hot as possible.
Solar
Work leads, track partners and simplify complex processes with Quickbase